Extremely hot fermented sauce made by Ljutko. Sauce is named "Rahmetlija – Deceased",
so the label and packaging was supposed to follow the same concept. Label design is based on a character (Ljutko), who tasted the forementioned sauce and perished from the hellfire of the sauce. Uniquely designed label goes with unique goth inspired coffin packaging.
Limited edition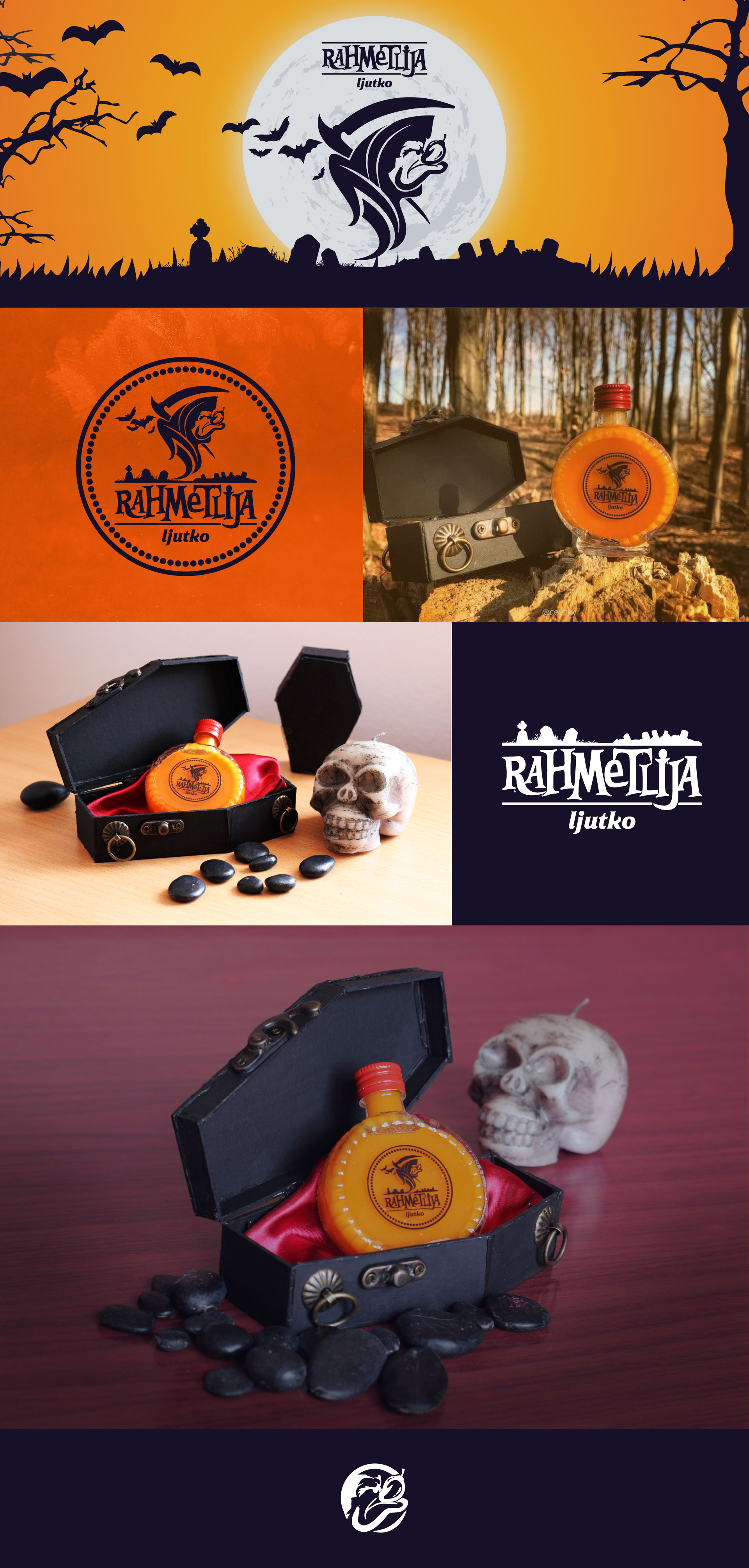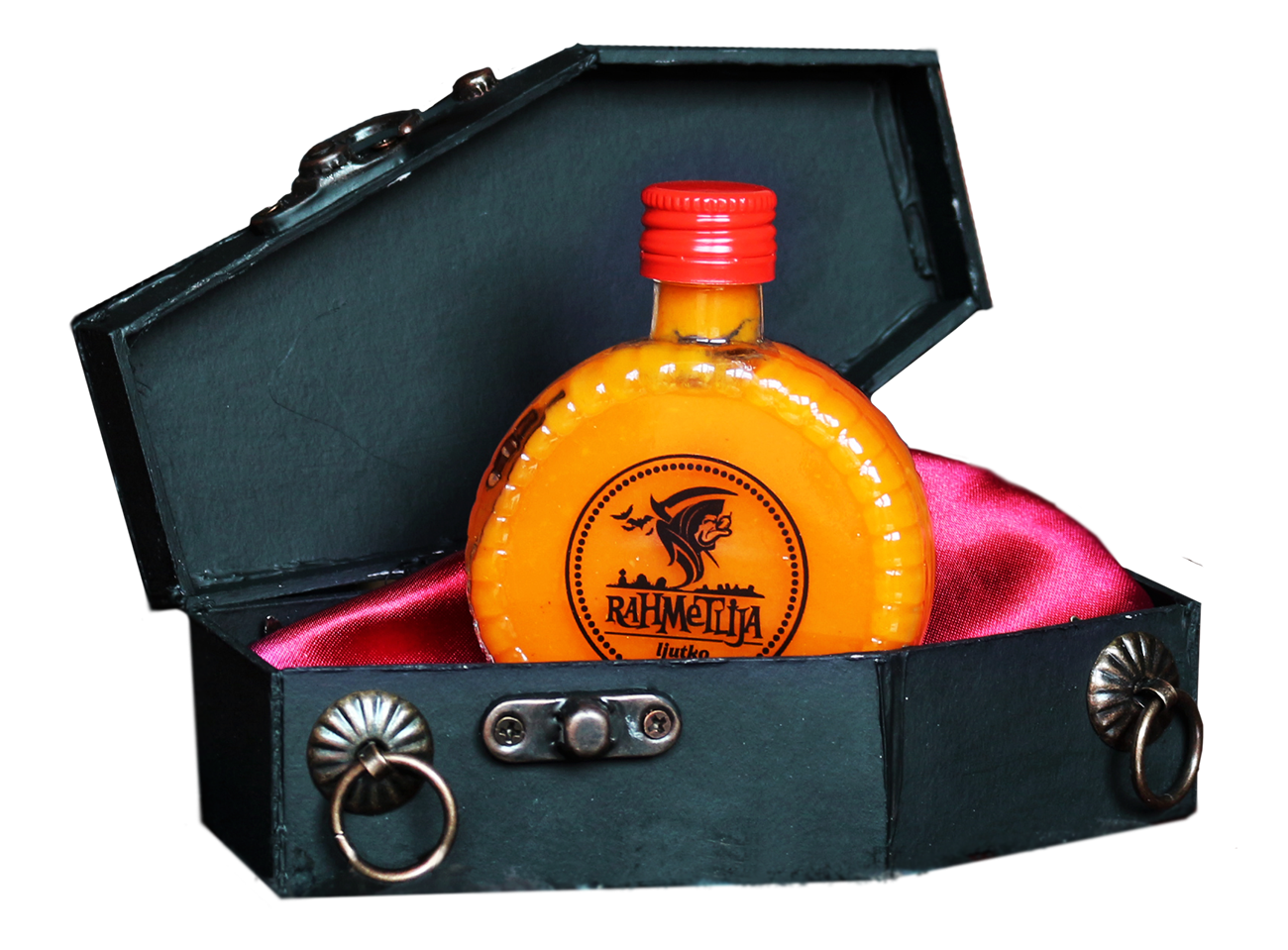 PACKAGE
Packaging matters because, at times, before a customer taste your product he sees how you've packaged it. Countless studies have proven that packaging drives purchase intent, product satisfaction and repeat purchases. The perfection, the lustre and the design of the package is what first draws a customer to the product, especially the undecided customer.