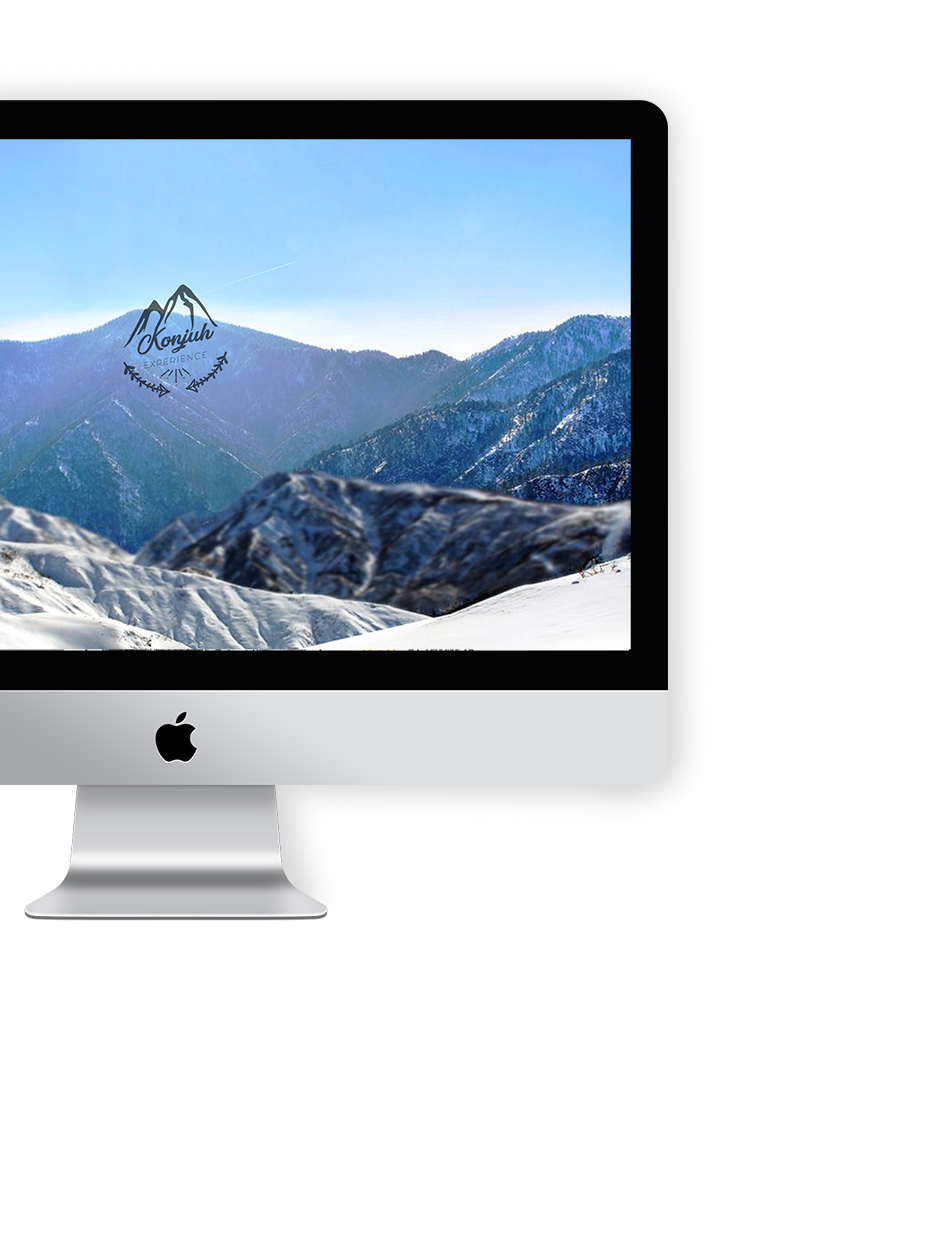 Konjuh experience is a user interface that had a mission to get the attention from nature lovers, adventure seeking customers, and to show the potential of the mountain with a new and contemporary approach.What they needed was a website redesign that could create an equally strong online experience, across multiple devices. They're also shifting their branding away from the traditional 'hiking' vibe to welcome all sports and activities. Website contains information about the peaks (hiking trails), accommodations, expanded activities, flora and fauna, special places to visit and secret spots to enjoy canyoning, swimming and more.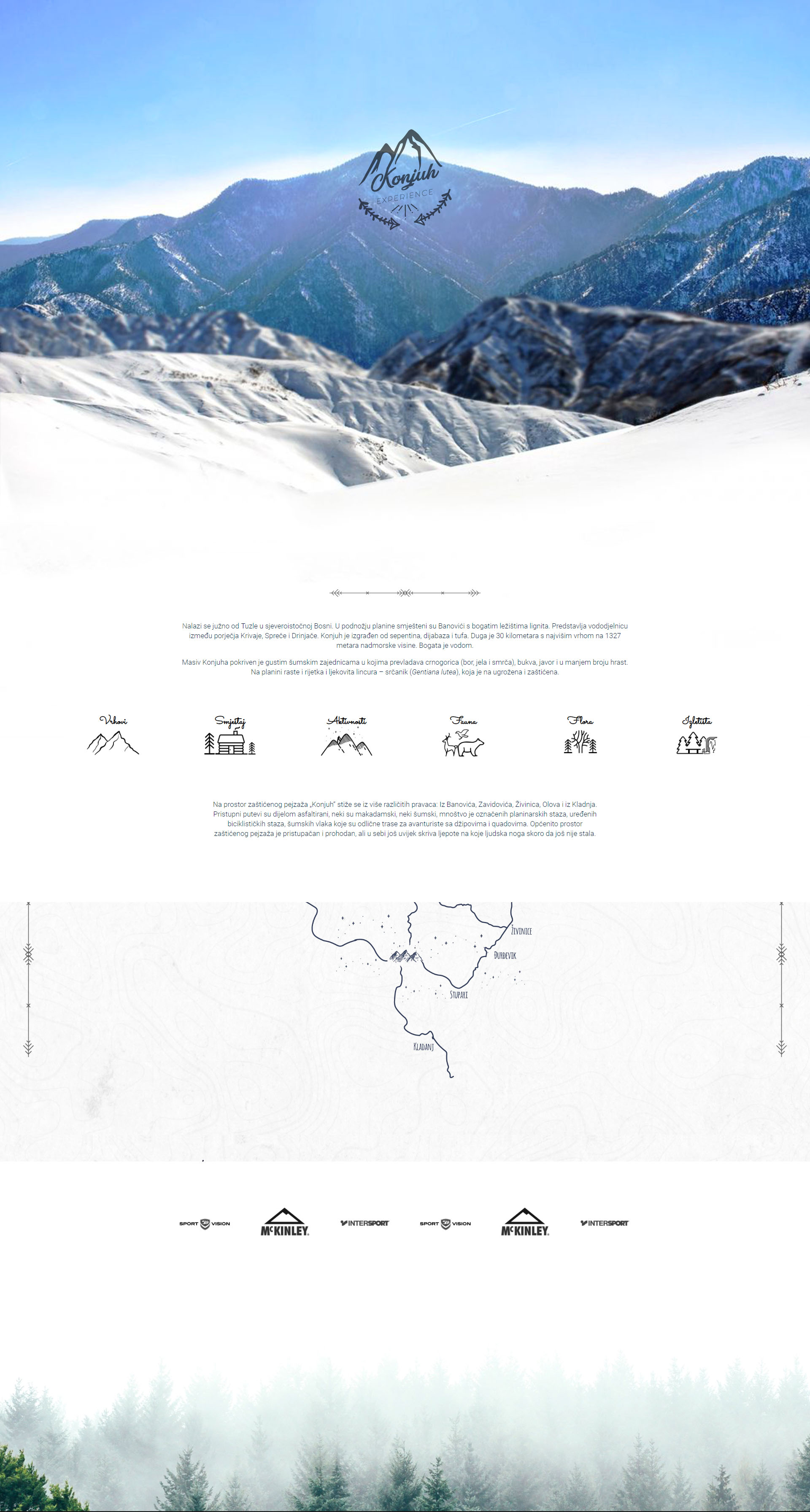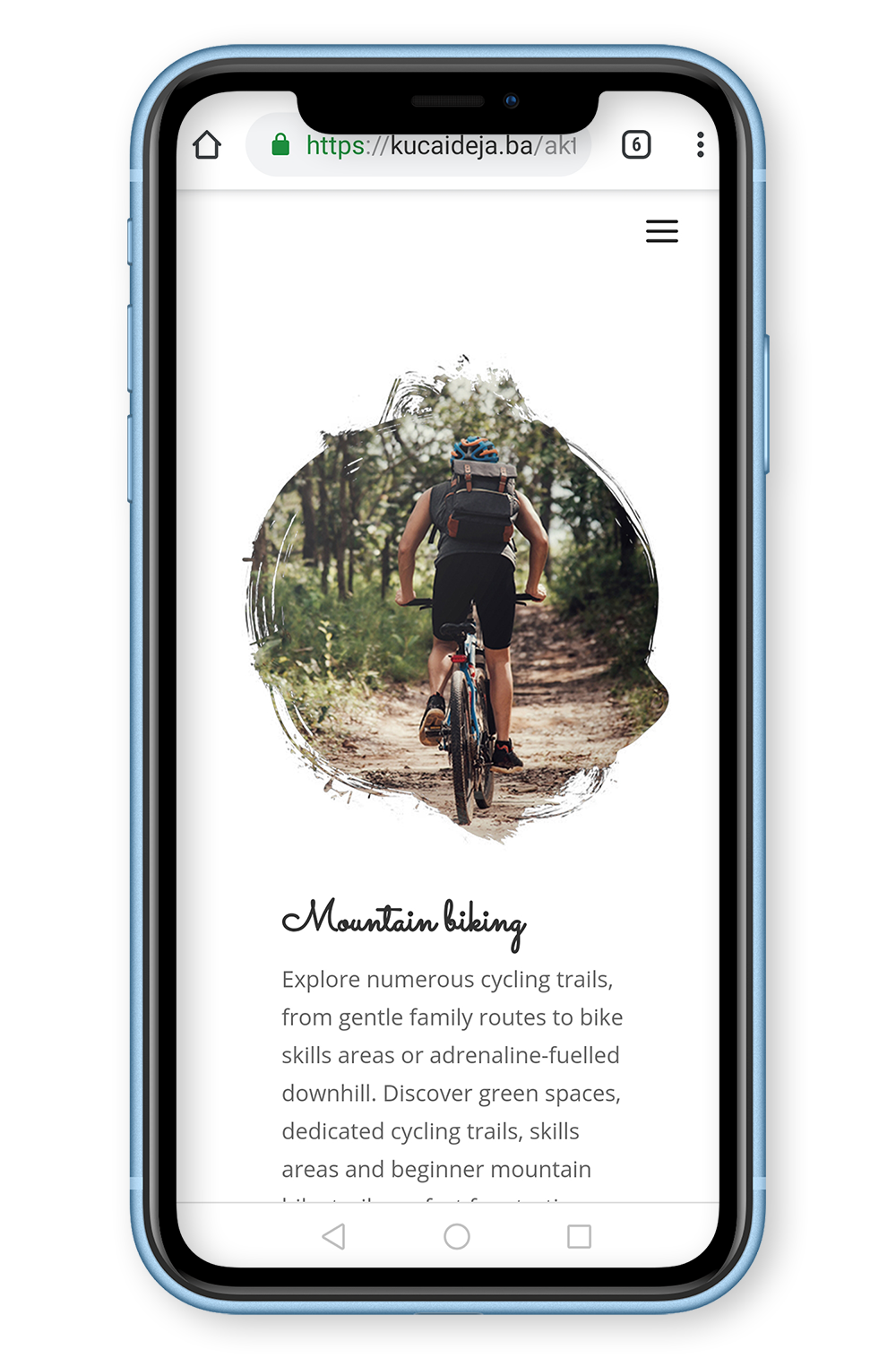 Bringing it all together
The new Konjuh experience website is a mobile-friendly, location-driven user experience. Visitors are quickly offered with an outdoors experience,maps, activities, all the information about the Konjuh mountain regarding anything you can possibly need to know to choose to spend some time in this mountain.The goal is to be user friendly, to be simple and to make a beautiful, minimalistic User Interface that ties it all together.